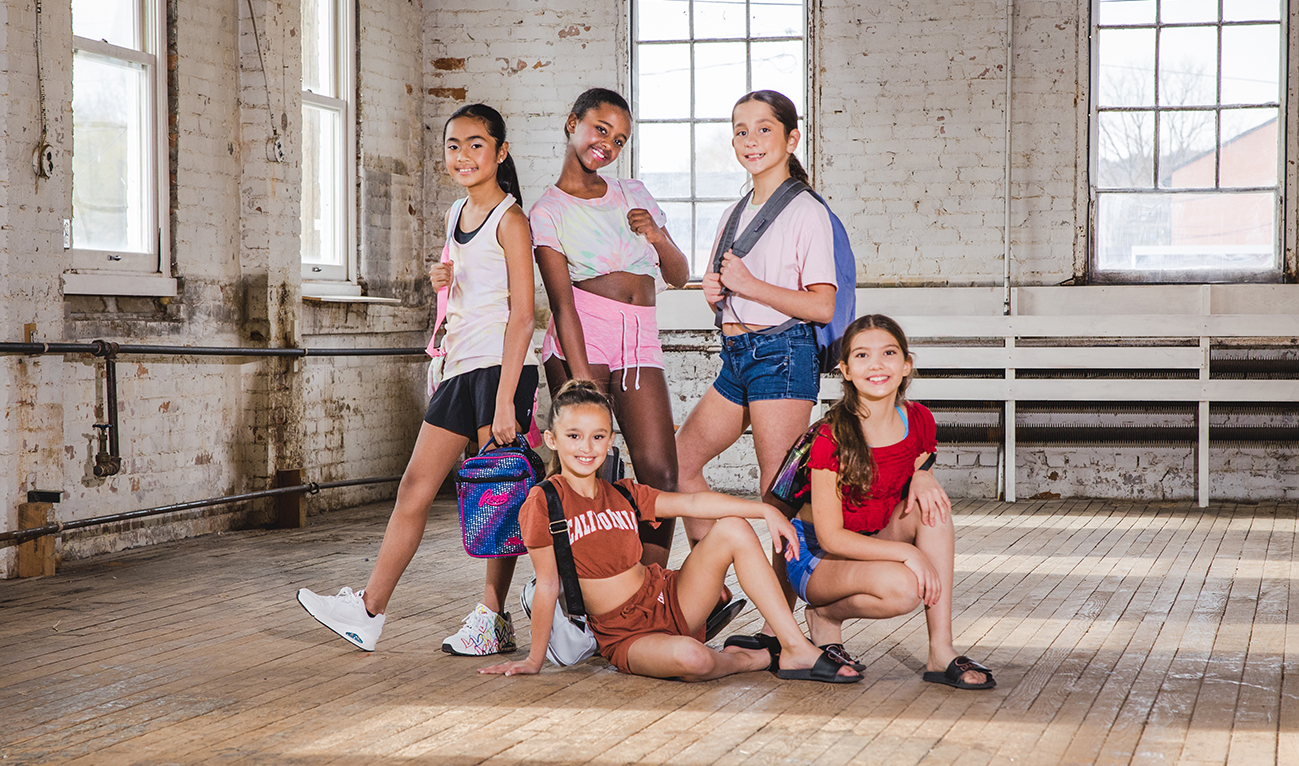 Summer 2022 Dance Class and Camp
CM Dancing is committed to creating a fun and safe camp environment – as such we are
diligently observing the Ontario Ministry of Health's COVID-19 Guidance for Summer Day
Camps. You will see here the processes we will be implementing each week of summer
camp.
July 4th-8th: Pirates and Princesses
July 11th-15th: Tik Tok – also offering a Boys Only Room
July 18th-22nd: A "Frozen" Adventure
August 8th-12th: Oh La La Aloha
August 22nd-26th: Fantasy Carnival
Summer Classes:
It is a six-week program offered Wednesday or Saturday as follows:
Wednesdays: July 6th. 13th, 20th, August 10th, 17th, 24th.
Saturdays: July 9th, 16th, 23rd, August 6th, 13th, 20th.
Recreational Summer Classes
| | | | | |
| --- | --- | --- | --- | --- |
| Age | Class Name | Genre of Dance | Date/Time | Cost (including hst) |
| 18 month-2.5 years | Dancing Tots | Jazz and Ballet | Wednesday 5:00-5:30pm Saturday 9:30-10:00am | $104.40 |
| 3 years | Little Gems | Jazz, Ballet and Acro | Wednesday 5:30-6:00pm Saturday 10:00-10:30am | $104.40 |
| 4-5 years | Tiny Dancers | Jazz, Acro and Hip Hop | Wednesday 6:00-6:45pm Saturday 10:30-11:15am | $119.33 |
| 6-8 yeras | Mini Movers | Jazz, Acro and Hip Hop | Wednesday 6:45-7:45pm Saturday 11:15-12:15pm | $141.70 |
| 9-12 years | Junior Jammers | Jazz, Acro and Hip Hop | Wednesday 7:45-8:45pm Saturday 12;15-1:15pm | $141.70 |
Prices this Summer:
Full Day Camp: $265 + hst      Ages 3-12 years
Half Day Camp: $180 + hst     Ages 3-5 years
*Early dropoff and late pickup offer upon request
10% discount on each additional week.
50% deposit due at registration – balance due June 1st 2022.  Non-refundable after June 1st 2022.
Camp Day Includes:
Individual essential craft kit
Full Day: 3 dance classes per day, Half Day: 1 dance class per day
Arts & crafts, activities, games, outdoor play and interactive storytime
Child Interaction, friendships and fun!
End of Week Showcase and Video Memory Recap (sent to your dropbox)
Register Now!
register
These guidelines are subject to change based on government recommendations
All Summer Day Camps will have a 24 child limit. Children will be divided into 3 groups of 8
to ensure proper social distancing guidelines are met.
Each child and staff attending summer camp must complete and submit a brief survey
assessing COVID-19 symptoms/exposure and be cleared at the beginning of each day upon
entering.
Drop Off: there will be staff welcoming you into the studio and escorting your camper to their
assigned cohert/room
Pick Up: all parent/guardians will line up along-side the front of the studio (marks will be
indicated to ensure social distancing) and staff members will sign out the campers one at a
time.
 Frequent cleaning and disinfecting of all areas of the studio will be completed throughout the
day.
A full thorough clean and disinfecting of the entire facility at the end of each day.
Hand sanitizer will be available upon entry into the facility as well as in each studio and at
the front desk.
Physical distancing will be maintained throughout the day
All children will have their own labeled activity bag for each day.
All children and staff members will frequently wash their hands throughout the day.
To register please Email Us  ([email protected]) or call the studio (905) 318-5533