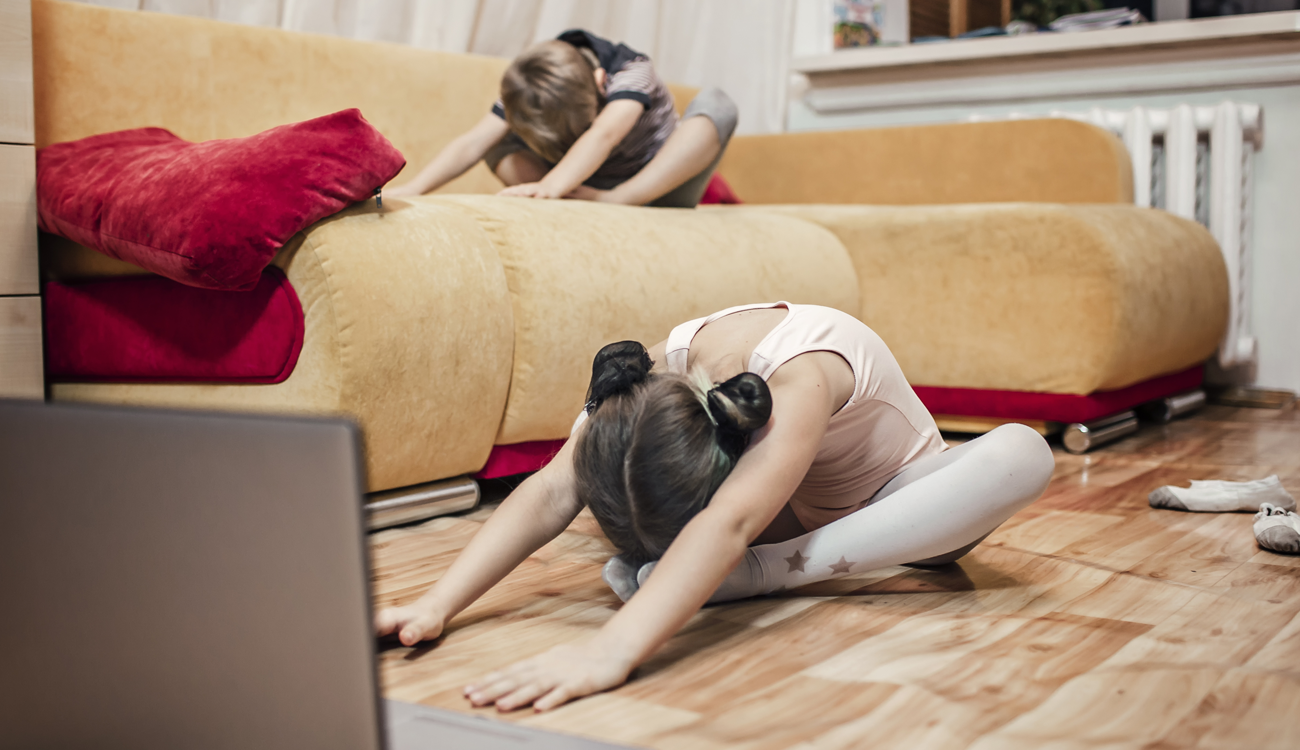 The Benefits of Virtual Dance Class
The pandemic has affected us all during the past year and we are constantly trying to overcome new obstacles to bring us some fun while at home! Online dance classes are a great way to communicate and stay updated with others while staying active! Although we wish to see everyone in person, taking classes online is the next best thing. Dancing is a common happy place and participating online allows more advantages and perks than you may think.
Exercise
During quarantine, exercise has felt like a chore which has slowed motivation to stay active. Dancing is a great way to remain on your feet while having fun at the same time. Not only that, but exercising has also proven to increase better mental health. While dealing with such dark times, mental boosts are essential to remaining positive!
Self Growth
Online classes require you to have self-motivation in order to work hard and have good attendance. Remaining consistent and holding yourself accountable to come to class, develops good habits like organizational skills, adapting to new environments, determination, and being proactive which will continue to help you with many things in the future!
Communication
Limited contact with friends and family adds a large strain to our social life which is another important activity that should stay continuous to feel as normal as possible. Joining CM for online classes allows a small virtual community to laugh, make new friends, and stay connected with preexisting ones!
Preparation for Back In Class
Whether your dancer is training at a competitive or recreational level, if you join online classes it will allow you to sustain the flexibility and stamina that you worked so hard to build while in class. Online dance class keeps you in shape and prepared for as soon as we can get back into the studio. It will prevent compromising the level of your capabilities compared to if you did not take online classes!
Further Class Opportunities
Several amazing dancers and teachers around the globe can provide great opportunities in the dance world. Usually, dancers are limited from taking certain classes due to the distance, time, and availability they have. Now that online classes are becoming the new normal, you have the chance to take any class from any teacher you'd like, from the comfort of your own home! You can learn so many new things all from the technology we now use so we can continue doing what we love!
CM Dancing is a great place to join online classes not only for the reasons listed above but for the energy we bring to encourage more spirit! Within our Virtual Dance Experience, CM includes themed weeks like Pyjama day, princess/superhero days, and many more to help the dancers find more excitement when coming to class. We always bring our best spirits to the students; we find games to play to help them learn new steps while having fun. The CM team puts their best efforts forward to make sure the students love dancing as much as we do! We are eager to see fresh faces and are always welcoming new additions to our CM family.